18-07-2019, 06:20 PM
Could be a chat bot

Join Date: Jul 2019

Location: London

Posts: 144
Re: Things that put you off
Originally Posted by SusieDK
Hmmmm. What really puts me off are guys who judge women entirely from their looks.
Not really what I said though was it Susie!
I said hairy women put ME off, fair comment. Where does your line of judging entirely by their looks come into it?
18-07-2019, 06:24 PM
Senior Member

Join Date: Jul 2015

Posts: 141
Re: Things that put you off
For models my main turn offs are Fake moaning or giggling, cheating with a pin, smoking, too many tattoos or piercings or too much cosmetic surgery. Worst is when they have no idea what to do with the balloons.

For balloons I dont like underinflated, or twist balloons. I refuse to watch where balloons are inserted into the ass or vagina. I don't typically watch videos where the balloons are larger than 24 inch. I stick with the 12 to 16 inch but thats just me.

The best videos I enjoy are the girl next door kind where they are just having geniune semi-innocent fun with balloons. I'm not even that much into must having a model fully nude. I actually rather watch them in a bra and panties.

But like others mentioned I am not that shallow in real life. But obviously in this case looks do matter. You're never going to know the model on a personal level and the model is doing it for the looks and pleasure to the viewer

-J
18-07-2019, 07:20 PM
Senior Member

Join Date: Dec 2017

Location: Denmark

Posts: 119
Re: Things that put you off
I was not aming my posting towards anybody in particular, actually I just wrote something that puts me off.

However what is really the issue is regarding other people as items, which is what really puts me off. You cannot compare people to a car or any other thing for that matter just because you pay for them doing something for you.

This is however another and also a much more general discussion that probably does not belong in this forum.

I do btw agree with those saying that the main Factor must be in what way the models interact with balloons and not so much the way they look. As I mentioned earlier it is ok to have preferences when it comes to looks (everybody has preferences), but it is still not very nice to openly discuss them as it is likely to hurt a lot of people, who has done nothing to deserve it.

Besides it is quite a negative approach to discuss what puts one off I think, it would be far more "productive" to focus on what puts one on....

I probably shouldn't have posted in this thread in the first place, and this posting probably didn't work out well either, so I'll shut up from now on regarding this topic.

Sincerely
Susie
---
Last edited by SusieDK; 18-07-2019 at

07:23 PM

. Reason: Adding missing word.
18-07-2019, 08:27 PM
Senior Member

Join Date: May 2015

Location: Nether

Posts: 178
Re: Things that put you off
I agree with Susie that this thread is kind of disappointing. It could be interesting to discuss what turns you off.

But I don't like the way this thread is started, by posting a photo of someone and then piss her off because she has some hair on her arms. The problem with hair on your arms, is that you cannot shave it off, it will grow back and may look even worse. My hairs are blond, so you won't notice too soon, but when I shave it, it grows back much darker (at least at my legs). So I won't risk shaving my arms.
At the same time, this kind of reactions is one of the reasons why I rarely post any balloon pictures online where one of my body parts is visible. They are either too big, small, fat, thin, I don't know, at least never good...

The question what turns you off, is different from what doesn't turn you on. Some of the answers answer the latter question. A turn off, means (at least for me) that I have to be turned on first and then something happens, that turns me off.
I would never been turned on by a guy who has a stomach like a pregnant woman. So I can't consider it as a turn off.
When talking about turn off I think more about a good video, which can be a turn on, when suddenly a guy (all the directors seem to be guys) instructs the model what to do.
In real life it is a turn off when someone doesn't want to try to play with/ pop balloons. I'm okay with people not liking things, but how can you say you don't like it if you never tried?
18-07-2019, 10:18 PM
Could be a chat bot

Join Date: Jul 2019

Location: London

Posts: 144
Re: Things that put you off
OK, fair point all. I'm new here, never intentionally wanted to upset anyone. The girl is Russian (replying to asked question).

Things that put me off certain models is the 'preening', overstated dance routine for the sake of it. Alissa does a lot of that, Baloonextasy were reknown for it and also the playing of back ground music in a clip, I never liked that.
19-07-2019, 03:58 PM
Senior Member

Join Date: Dec 2018

Location: United Kingdom

Posts: 442
Re: Things that put you off
Originally Posted by WannabePopper
In my defense, I will only say this - Pornography (balloon fetish or otherwise) or even balloon fetish studio-produced material that may not actually be pornography (clothed models etc.), is a commercial product. There is practically no other way to judge the model than her looks. I have no idea what sort of person she is in everyday life. Selecting the commercial balloon fetish material you like based on your own individual preferences is no different to shopping for a car or microwave!
Except for one major difference: a car, or microwave is an object, a thing. The model(s) in any film/show/clip are actual, human beings with thoughts, feelings and a desire to be loved and accepted for who they are - just as we all are.
I understand where you are coming from, but everyone should remember: these models are still someone's mother, daughter, niece, cousin, sister, or whomever else.
Susie is right. Please don't judge them - no matter why - for doing what they do, if you aren't prepared to have someone come up to you, and say similar kinds of things to you.
It's really not cool, or justifiable to judge people in this manner. I sure as heck wouldn't want someone saying I'm too hairy, too ugly, too whatever else they may think I am.
Some of these models may very well visit these sites and forums, anonyously, and see exactly what's being said about them.
It's one thing to say a performer is not to your liking or preference, but that's about as much as you should say. Anything else, and I personally don't think it's right to say as such - irrespective of the justification.
19-07-2019, 07:17 PM
Senior Member

Join Date: Jan 2012

Location: Midlands, UK

Posts: 590
Re: Things that put you off
The opposite of 'Things that put you off' for me were the balloon and inflatable clips produced by McGuffin in Japan. They weren't exactly cheap to buy, but I loved all of them. They followed a simple format. Hire in a model, book a hotel room, add balloons, inflatables- or both and with a little off camera direction for the model run camera n see the results. Most clips involved a scene involving clothes stuffing or some form of in the mildest sense -bondage with tape or something similar, but the model's reactions were so genuine and natural. Most were genuinely in fear of the pop as say the balloon or beach ball got tighter and tighter underneath their clothing whilst being inflated on an electric inflator. Sometimes he'd offer a small knife to the model just so she could pop it for herself before it actually burst. No fake back storyline, no fudged dialogue- just models (I'm guessing) being asked to do something a little different to what they were probably more used to, but to me the DVD's (and downloadable full length 1 and a half hour....ish clips) were some of the most engaging balloon fetish works I've ever seen.
19-07-2019, 09:53 PM
Banned

Join Date: May 2017

Location: Somewhere in England

Posts: 43
Re: Things that put you off
20-07-2019, 05:36 AM
Member

Join Date: Sep 2018

Posts: 43
Re: Things that put you off
Originally Posted by Jimmy22
Good. I hope that's going to be permanent.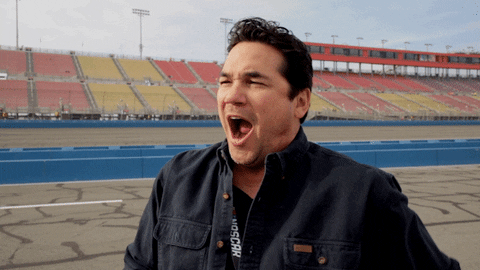 Congratulations, you got banned. You just couldn't keep your mouth shut, could you. You just had to keep trolling didn't you. It's a shame, I thought you stopped for a bit. But, I guess not.
PS: you couldn't have even waited till our deal was done?
20-07-2019, 01:13 PM
Member

Join Date: Dec 2017

Posts: 84
Re: Things that put you off
Originally Posted by WannabePopper
100% agree.

Quite often you will see a very attractive (highend porn quality) model, but she is terrible with the balloons. She has the the look of "what the hell am I doing?" or "how long until we are done here?". She is so minimally engaged.

Any day of the week, I would prefer a less attractive model who seems to enjoy the balloons and genuine appears into it.

I guess that's what I meant when I said the interaction / performance piece before. With balloons it can be a big factor.
This is one reason I like balloon videos over regular porn. No matter how little you care, you can't b2p without showing some emotion.
| | |
| --- | --- |
| Thread Tools | Search this Thread |
| | |
Posting Rules

You may not post new threads

You may not post replies

You may not post attachments

You may not edit your posts

---

HTML code is Off

---
All times are GMT. The time now is
12:38 AM
.